Read On….
Dear Online Entrepreneur ,
Wouldn't it be wonderful to have a teacher to show you step-by-step all the tools you need to know in order to start and manage an online business?
If you would like to know how someone can start with little or no technical "know how" can learn how to master all of the basic online business tools needed to start earning income from home… this is going to be the most important message you'll ever read.
An online business is something almost everyone wants. You've all heard about the freedom of the internet lifestyle and the benefits of the four hour work week. Many people, especially in the tough financial climate that we are currently in, are looking for ways to create passive income – a way to earn income by NOT trading time for dollars. They may be looking to get out of the corporate rat race, or earn a few extra dollars to supplement their income. Whatever their reasons for starting their online business, they're going to need support to learn the tools they need to thrive in the online marketplace.
What would it feel like to be completely supported as you start your new business?  I bet it would make you feel a lot more confident about taking the leap.
Introducing
The DotCom Mechanics Virtual Classroom
The DotCom Mechanics Virtual Classroom is an exclusive Members Only website that offers easy step-by-step video tutorials that guide you through the basic elements of setting up and managing an online business and shows you the exact tools you'll need to succeed as an Online Entreprenuer.
Wouldn't you like to have access to step-by-step video tutorials in the DotCom Mechanics Virtual Classroom?  Each video is designed to show you what you need to do in order to accomplish a task and helps demystify even the toughest technical challenges.
Chances are, if you're reading this, you already have a great business – whether it's as a coach, info product publisher, consultant or service professional. You're already well on your way to building the business of your dreams but you're boggled and frustrated by the technology needed to build an online presence. Let's face it, most people have a love / hate relationship with technology.
"There is a ridiculous amount to learn in order to do business on the Internet."
That's why I'm going to focus on teaching you how to use the tools you'll need for your online business and tell you why you should be using them. My mission is to eliminate the learning curve for you so that you can get what you need done – quickly – and get back to serving the people you're meant to serve.
When you join the DotCom Mechanics Virtual Classroom, you'll have instant access to all of our training videos and guides and can go through them all (or pick and choose the ones that meet your needs) at your own pace from the comfort of your own home or office.
THE Magic Behind My Blog
"Deborah has been THE Magic behind my Blog, period! Without her help my Blog would not be pulling in the traffic or the money it does. To consider myself lucky for finding Deb is a HUGE understatement. If you're at all serious about building a kick butt Blog or web site that stands apart from the rest then pay attention to EVERYTHING Deborah teaches you. Trust me, I know. My Blog has changed my ife and allowed me to quit a full time job and finally follow my passion while making quite a nice living from it
"
Zach Even – Esh / NJ
http://ZachEven-Esh.com
Here's some of what you'll learn inside the DotCom Mechanics Virtual Classroom:
Pre-School: Building The Foundation
In order to manage a successful business, you need to have a solid understanding of key business principles and basic technologies. The lessons in the Pre-School module are designed to help you build a strong foundation for your online business.  Lessons include:
Business Vision: Develop a clear vision and focus for your business
Why Should I Blog: Examine the benefits of blogging for business
Installing WordPress: Learn the easiest and fastest way to install WordPress
Blogging 101: Discover the elements needed to develop an SEO optimized blog post
Ethical Bribes: Learn all about crafting opt-in offers and why you it's one of the first things you should add to your WordPress site
Grade School: Introducing The Hubsite Concept
Now that you have a basic blog up and running, we'll learn about the hubsite concept and how to harness the latest social media tools and strategies to build a thriving community.  Lessons include:
Backlinks and social bookmarking: Discover what these terms mean and how to effectively use them in your blogging strategy
Blog Commenting: Learn the importance of blog commenting and how it can be an effective traffic building technique
Social Engagement: Discover a new way to connect with your marketplace by understanding how to integrate tools like Twitter and Facebook into your WordPress site
eZine 101: A step-by-step guide that teaches you how to design, build and deliver an eZine
Online Video: Learn my best tips and tricks for creating online video
High School: Build An Info Empire
One of the cornerstones of every successful online business is to have multiple streams of income so that you're not just trading hours for dollars .  Lessons include:
Info Product Overview: Learn exactly what information products are and how to use them in your online business
Surveys & Research: Ensure the success of any product launch by learning how to survey your market for their interests
Info Product 101: Discover the different options available to deliver your information and how to create each type
Live Events & Teleseminars: Reach a wider audience by hosting live in-person events and teleseminars.
Fulfillment 101: Learn the different ways of delivering your products (digitally or physically) as well as access my rolodex of the best vendors in the fulfillment sphere.
Graduation: Online Sales, Cha-Ching!
Now that we have built a product or two to sell, let's learn how to put it all together and start generating passive income.  Lessons include:
Salesletters: Discover the key elements to writing a solid salesletter
The Mini-Sales Site: Learn all about the mini-site concept and whether to incorporate it into your sales model
Sales System 101: Gain access to my templates and checklists for building a salesletter, adding a product to your shopping cart, creating the download page and more!
One-Time Offers & Upsells: Harness a time-tested sales strategy and increase your revenue all while delivering even greater value to your customers.
Launch Campaigns: Follow a template for three different types of product launches.
And we're just scratching the surface of what is going to be covered in the DotCom Mechanics Virtual Classroom.  Once you've Graduated, your PhD studies in Online Business begin with even more training and tutorials designed to kick your business up to the next level and continue your growth.
"Why Should I Join The DotCom Mechanics Virtual Classroom?"
I know what you're thinking "Isn't a lot of this information already available online?" Sure it's very easy to find all sorts of "How To" information on the Internet, but most of it is incomplete, if not pure junk!
I remember trying to find my way around one of the popular Shopping Cart systems and figuring out how to set it up and integrate it with a website and just what the heck an autoresponder was and why I'd want to use one!  And this was back in the days when you could actually pick up the phone and contact them for live phone support, for free!  Now you have to pay extra to have that kind of instant access to help.
Trying to figure it all out on your own can be challenging! There were many late nights and more than a few all nighters as I struggled to master the tools for online success. There were many nights when I would be overwhelmed by the struggle and reduced to tears and contemplate throwing in the towel! But then somehow it would all come together despite the tears and business would go on as usual.
But there were a lot of hours wasted. Projects took hours and hours to complete – and that's time that could have been dedicated to serving a client or engaging a prospect on Twitter… or even enjoying some quality time with my family.
Wouldn't you like to avoid the frustration and sleepless nights?
You don't have to struggle as I did. The DotCom Mechanics Virtual Classroom is not only going to reduce the ugly Internet learning curve… it's going to eliminate it.
With my easy step-by-step instructions, you're going to avoid wasting your time and money trying to learn these tools on your own and developing your own success systems.
Over-Deliver Applies When It Comes To Her Services
"On more than one occasion — way more than one occasion — I have turned to Deborah for assistance related to what I might term "the more techie side of life."  In doing so, I quickly learned of both her knowledge and sincere desire to help others.  In brief, they show.
A two word combination you see practically everywhere in the marketing world is "over deliver."  I can say from personal experience that "over deliver" applies when it comes to her services.  One quick example.  While asking her advice on something recently, I received a short correspondence back from her not only answering my inquiry as always but then challenging me to think about a next step to consider taking in my own marketing journey. In other words, she traveled the additional mile so to speak.
Knowledgeable. Personal. Caring. Great Service.  Should those terms mean something to you — and my hunch is they do — then this stop may be your next step for learning and growth.  "
Lee Wise / OH

Oh That More "Geeks" Could Be That Helpful
"I have had the opportunity to seek Deb's help several times in the past, usually to bail me out of some mess I've created by my ineptitude with HTML coding. Her response has always been quick and accompanied by a refreshingly positive and patient attitude. In fact, she usually has gone the extra mile and just fixed the problem for me rather than just tell me what to do. She truly takes the pain out of problems. Oh that more "geeks" could be that helpful. It's clear that she loves what she does."
Jerry Graham
http://TheCoachingPair.com

Who Is The DotCom Mechanic?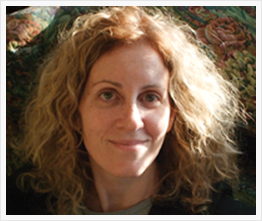 Deborah Carraro is the owner of iDeborah Marketing, a full service online business management, virtual assistance and social media management firm. She's also a self-proclaimed uber-geek. Deborah has worked side-by-side with Internet Marketing Superstars and watched them grow their businesses. She's been a trusted member of their inner circles and was taught step-by-step the very basics of Internet Marketing and how to build a profitable online business.
And now she's ready to share her knowledge with you.
Sounds Exactly Like What I Need, But How Much Is It?
If you're a business owner (or are thinking about starting a business… be it offline or online), The DotCom Mechanics Virtual Classroom is an indispensable resource for your business.
Each month (sometimes several times a month) I'll provide you with step-by-step tutorials and resources to learn from that you can use to instantly leverage the latest online tools for your business.
And the best part is, as a Founding Member of the DotCom Mechanics Virtual Classroom, you'll be take advantage of our special pre-launch price — and be locked in at that rate for life!
Regular Price


$29.97/month.


Join Today For Just:

$12.97/month.
It's All Here For You! Get Access Today!
The DotCom Mechanics Virtual Classroom is designed to get the true technophobe up and running and to learn how to use the tools needed to establish an online presence, engage current and potential customers via social media, and even process transactions online if your business requires that type of e-commerce support.
This means you can avoid wasting a single second of your time dealing with technical headaches when you follow the tutorials available in the exclusive member area.
Gaining access to this exclusive program today means you'll be able to get a jump start on building your online business stop your technical struggles. You'll be able to replicate a the online systems that have been proven to work and leap months ahead of the learning curve.
Are you ready to take action?
Become A Founding Member of
The DotCom Mechanic Virtual Classroom
Active DotCom Mechanics
Virtual Classroom Membership ($12.97 / mo)
I understand that I will be billed only $12.97 every 30 days and that I may cancel my subscription at anytime, for any reason. I promise never to raise the subscription price!
My 100% Money Back Guarantee
I'm not going to fill you with false promises and guarantees that you will make any money online. A large part of your success is dependent upon YOU doing the work, taking action and following the lessons. However, I promise you that I will give 100% in providing the best lessons I can in a format that you can learn and earn from. I REALLY do care about your success. I want to see you succeed. However, if you don't feel I have done a good job…for whatever reason, I will give you 100% of your currently monthly membership fee back.